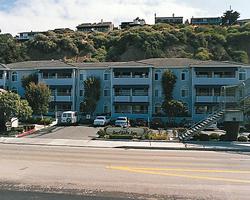 Capistrano Surfside Inn
34680 Coast Highway
Capistrano Beach CA 92624
USA
Phone: 949/240-7681
Capistrano Surfside Inn is centrally located between San Diego and Los Angeles, and you'll find many of Southern California's major attractions less than an hour's drive away. Local attractions include Dana Point Harbor, the San Juan Capistrano Mission, and Laguna Beach art festivals. Right in your own front yard is Doheney State Park, 62 acres of soft sand that attracts beach lovers from near and far.
– WE ARE LICENSED BY THE DEPARTMENT OF REAL ESTATE CALIFORNIA –
TO SUBMIT AN OFFER
CALL ME TOLL FREE AT 800-860-6529 OR USE THE FORM BELOW TO SEND US A MESSAGE